Dog leash rope Ø 10mm | 3-way adjustable | 2 meters | Spirit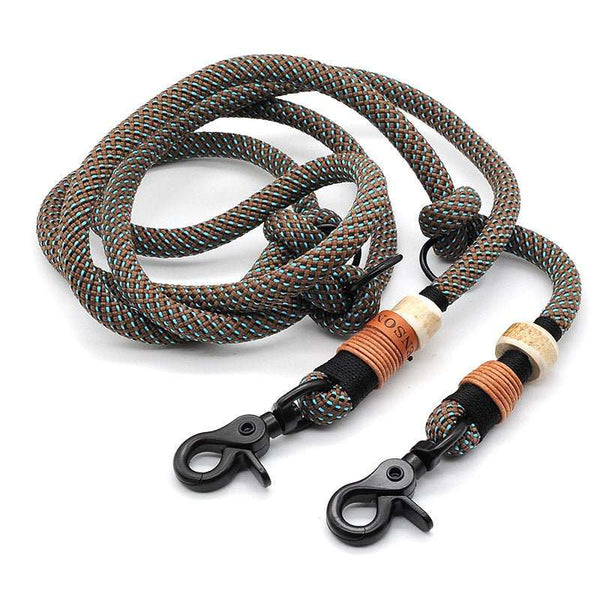 ...and never give it away!
Rope leash in the rope color Spirit with black rigging - the matching leash for our just as beautiful & noble collar - with a length of 2 meters.
The leashis made from a high-quality, 10mm thick and absolutely tear-resistant climbing rope, sewn carefully and securely and wrapped up with a chic rigging.
The leash can be adjusted in three ways with the black snap hooks (each 6.3 cm long x 2.7 cm wide) and the black rings (3.2 cm outer diameter).
And to top it all off, a KENSONS crown, we have incorporated two real deer horn pieces into the leash. Not only does it look extremely cool and special, but the leash also screams: "I'm a real, high-quality & stylish KENSONS for dogs design piece!"
Facts in love:
Leash in 2m length
Rope thickness: 10mm
Color: Spirit with Black Takling
3 times adjustable
2 incorporated pieces of staghorn
Carabiner: approx.

6 cm long x 2.5 cm wide

Ring: 3.2cm outer diameter

2 carabiners and 3 rings have a total weight of approx. 75 grams